Rockstar's GTA V has surpassed $1 billion during its first three days of release, beating the previous record held by Call of Duty's Black Ops 2, which managed to achieve $1 billion in 15 days last year.
This comes as no surprise as distributors Take-Two Interactive announced on Wednesday that the latest instalment of the Grand Theft Auto series had already accumulated $800 million worth of sales.
Take-Two Interactive's Chairman and CEO, Strauss Zelnick made the following statement on Wednesday regarding the achievement:
"All of us at Take-Two are thrilled with the initial response of Grant Theft Auto V. Once again, the team at Rockstar Games have outdone themselves, setting the entertainment industry's new standard for creativity, innovation, and excellence..."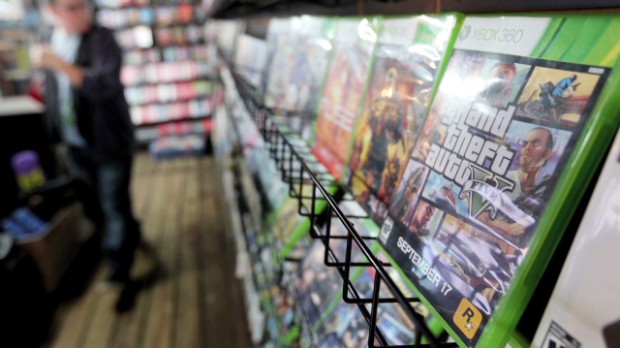 GTAV has already had significant critical acclaim, with a 9.8 score on Metacritic and 10/10 from Edge, IGN, Official Xbox Magazine and other game publications.
Retail stores across the UK opened their stores at midnight on Tuesday to hordes of eager customers waiting to get their hands on the game, which instantly became a top-trending topic on Twitter and other social networks.
The revolutionary and highly-anticipated multiplayer component, GTA Online is also due to launch on October 1
st
and will allow players to take their carnage campaign across Los Santos online with their friends to form gangs, perform heists and wreak havoc across the game's fully-interactive world.